Deck the halls with boughs of holly, Fa la la la la la la la! 'Tis the season to be jolly, Fa la la la la la la la!
Holiday music is playing on the radio, and it's time to get into the holiday spirit! There are so many activities & events happening around town this upcoming weekend, how are you going to choose?!
In Old East Village there are lots of festive ways to spend the day. At the Western Fair District there will be loads of activity between the Farmers and Artisans Market & the 37th Annual Christmas Craft Festival. The festival is a London tradition that has over 180 artisans and crafters from across Ontario and Quebec. From clothing, jewellery, gourmet food, leather, home and Christmas decor, art, woodworking, pottery, stained glass, candles…you will be sure to find a little something for everyone on your list! The show hours are December 1st from 1 PM – 9 PM, December 2nd from 11 AM – 9 PM, December 3rd 11 AM – 6 PM, & December 4th from 11 AM – 5 PM. Admission is $7 & children 12 and under are free.
For all of the "adults" out there, stop by Anderson Craft Ales, located at 1030 Elias Street, for their Holiday Art Sale! The holiday fine art pop up show and sale will feature local and regional contemporary work by Bryan Jesney, Greg Benz, Dan Tamborro, John Koyounian, Roshanak Heravi, Lori Mirabelli and Simon Shaw. Opening Thursday, December 1st from 6 PM to 9 PM, with the show continuing December 2nd to 4th, 12 Noon to 5 PM each day. And why not try a tasty local Anderson brew while you are there ;) Open Wednesdays to Saturdays from 11 AM – 9 PM, and Sundays 12 Noon – 5 PM.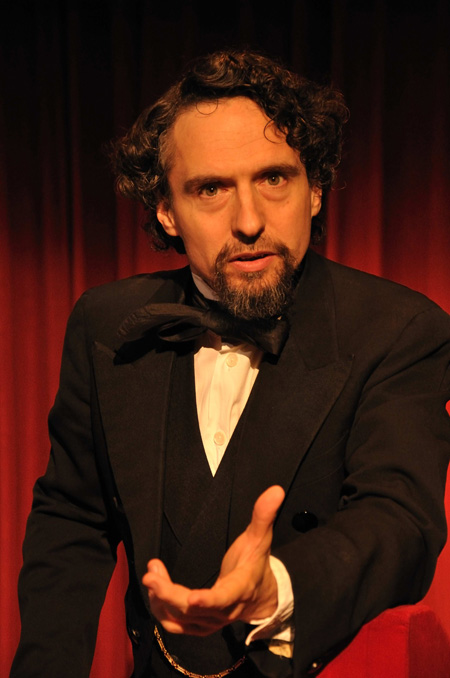 Aeolian Hall will be presenting a ghostly story that has become a holiday tradition! A Christmas Carol by Charles Dickens will be playing Sunday December 4th with doors opening at 1 PM & the show starting at 2 PM. Tickets are available in advance for $25 / $20 for students and seniors, or $30 at the door.
If none of this tickles your fancy, check out our Visitor Guide for Eight Things to Love in the Old East Village for more ideas.
Explore the cozy and quaint Wortley Village during the Christmas in the Village event starting at 9 AM on December 3rd. For more information about the schedule of activities that will be on in the village, click here. All activities are free for everyone except for Breakfast with Santa – tickets $2.
Find your way to the downtown core for more holiday fun! Look for Jolly the Elf alongside Santa in Victoria Park where kids can get their photos taken with the big guy himself in his bright red home. Proceeds from the sale of photos will support the Teresina Larizza Charities (TLC) Foundation. Santa will be available for photos daily from 6 PM – 9 PM and Thursdays to Sundays from 1 PM – 4 PM until December 23 when he'll have to head back to the North Pole.
Also in Victoria Park is the annual Winter Wonderland event, or commonly known as the Lighting of the Lights! The event will be running until December 31st leading up to the Rockin' New Year's Eve concert and countdown. Grab a hot cocoa and your skates for the free public skating beginning December 2nd and throughout the winter season daily from 10 AM - 10 PM with one-hour closing for ice resurfacing from 5:30 PM - 6:30 PM (weather permitting). If you want a really good vantage point of the park, go to the top of City Hall and take in the breathtaking view. For promenade deck viewing times, click here.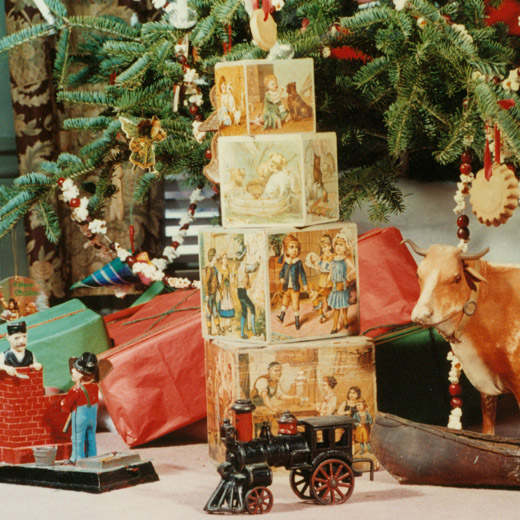 Take a step back in time and make your way over to Eldon House for the Victorian Christmas experience. Visit London's oldest family residence and enjoy the beautiful holiday decorations of the past. Also at Eldon House join them for the Children's Christmas Party from 1 PM - 4 PM on December 11th for games, craft making and treats, as well as a visit from Father Christmas! Groups of eight or more are requested to arrive at 3 PM. Registration is required for the Children's Christmas Party. Click here for more information about the event and admission price. If you can't make it to the museum on the weekend, it will be decorated for the holidays until Sunday January 1st, 2017 (entrance is by donation during regular operating hours).
Want to do some quick shopping when you are in the downtown? Stop in the many unique stores as well as the Covent Garden Market where The Wearable Art Sale will be taking place. Running from Saturday December 3rd from 11 AM – 6 PM and Sunday December 4th from 12 Noon – 4 PM in the upper level. There will be unique pieces that can be worn, including garments, purses, hats, scarves, jewellery, and more.
Finish the day or night off at The Grand Theatre. Follow the yellow brick road to the production of The Wizard Of Oz. Join Dorothy and her friends as they take the stage until December 31st!
For more events going on in and around the city, visit www.londontourism.ca/Events.